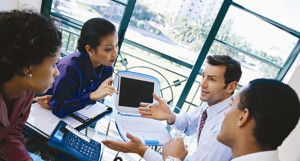 For over 26.5 years, NFT Property Management has defined itself as a company that has an in-depth understanding of the needs of our clients, our residents, and our commercial tenants.
At NFT Enterprises, Inc., our goals are to bring back the good old-fashioned work-ethic, and provide superb customer service. We accomplish these objectives by listening to our customers, with our complete attention, and then plan a specific solution to their requests. We also provide excellent services, in buying and selling houses.
At the present time, we pride ourselves in the rental of single family houses, apartment complexes, and commercial retail. We have service, 7 days a week, 24 hours a day, and we are never closed. When you call us, you will always get a person behind the phone that will give you prompt attention to your requests.
We have a superb team of office technicians, managers, maintenance crews, accountants, and a legal team that can answer your questions regarding rental, home buying or lease-optioning a particular property.
We also take pride in working with low income (Section 8) tenants that would not otherwise qualify for a rental unit. Other marginal applicants can be assured we will work with them to try and find an appropriate location based on their unique individual situation.
We would like to thank you for choosing NFT Enterprises, Inc. for your housing needs. Feel free to contact our office through the Contact Us link. We look forward to serving you and will ALWAYS provide you with EXCELLENT service that will exceed your expectations.
Thank you,

Kenton K.C. Au,
President and CEO